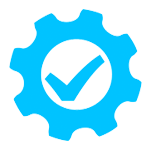 Simple Setup
No contracts. No setup fees. No "box" to buy! Minimal equipment is required to get started with ChiroTV Network. As a matter of fact, you may already have everything you need for instant access. Option 1: You will need a computer with Internet access connected to a TV monitor with either a VGA or HDMI cable. Option 2: Purchase an Intel Compute Stick, which plugs directly into the back of your TV and turns your TV into a full Windows 10 computer. This option is "plug and play" with wireless access to the Internet and comes with a wireless keyboard/mouse combo. Contact us for pricing. Either way, as our customer, you get unlimited support and we will assist you with setup. You can be up and running in minutes!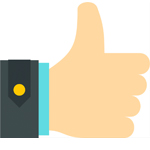 Auto-Pilot: Instant, Fresh Marketing
You don't ever have to worry about boring your regular patients or front-desk staff. When you're too busy to create your own playlist, just click the Auto-Pilot switch and our new weekly playlist will appear! Every Monday, your patients will see FRESH information without you having to do a thing. As soon as you want to take complete control over your playlist again, flip the switch again. Meanwhile, we do the work, and you can check "reception area marketing" off your list for the week.